Zilis LLC, The ULTRA Company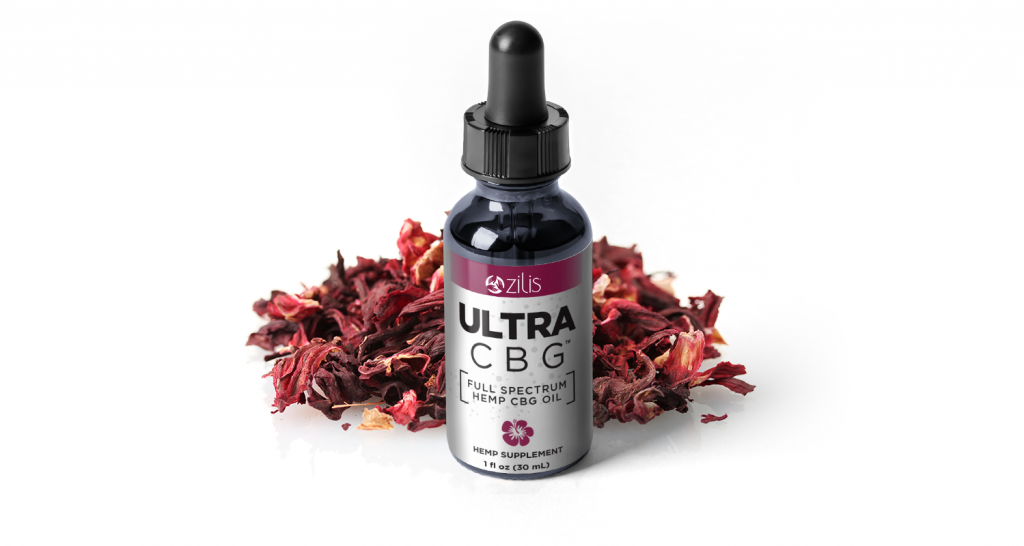 Dallas, Texas—13 September 2019—Zilis LLC, the CBD industry leader, has launched a groundbreaking new product designed to enhance the effects of CBD oil and target areas of the body not covered by CBD. UltraCBG is the newest hemp-derived cannabinoid to join the Ultra Family and work in tandem with the Gold Standard of CBD—UltraCell®.
"Zilis is the only major player in the hemp industry to make full spectrum CBG oil commercially available across the nation. Experts believe CBG is the next frontier. The best part is that anyone using any brand of CBD oil may find that UltraCBG may potentiate the benefit of any hemp-derived product. We captured lightning in a bottle several years ago with the introduction of UltraCell and quickly became one of the nation's number one selling CBD oils. We now believe we've captured lighting in a bottle for the second time!" emphasized Founder and CEO, Steven Thompson.
UltraCBG is the newest addition to the Texas-based firm's product line which focuses on complete endocannbinoid system (ECS) health. It is formulated using a "partner" compound to CBD called CBG (short for Cannabigerol). The most interesting fact is that CBG is actually the parent compound to CBD. In other words, all CBD first begins as CBG before a natural conversion process happens. Thompson elaborates, "What has us most excited is that UltraCBG will work to support areas of the body that no CBD oil can impact."
With a refreshing, light flavor enhanced with all natural hibiscus flower extract, UltraCBG is a full spectrum, plant-based, water soluble CBG oil. UltraCBG is highly concentrated delivering of up to 60 times more CBG than normally found in the hemp flower. The product is so full spectrum, meaning it contains a host of other compounds such as phytocannabinoids, terpenes, flavonoids, vitamins, minerals, and omega fatty acids naturally found in the hemp plant. UltraCBG is produced using Zilis' patent-pending UltraCell™ technology, proven to provide rapid delivery and enhanced absorption, as documented in a 2018 clinical study.
"Cannabigerol is a very exciting compound with extensive research showing tremendous potential benefit for many aspects of our health," explained Matt Andry, M.D.; Adjunct Professor Indiana University School of Medicine; Medical Advisory Board member.
"I've seen tremendous results with countless numbers of my patients on UltraCell full spectrum hemp CBD oil. I am excited to study the impact that UltraCBG can have on our four-legged friends. This is groundbreaking in the veterinarian world and I am excited to be a member of the team to pioneer the exploration of CBG for animals," stated Joli Jarboe, DVM; Diplomat—College of Veterinary Internal Medicine Neurology; Zilis Medical Advisory Board member.
Zilis made the announcement at their annual conference, with over 1,000 Ambassadors in attendance. UltraCBG will be available through Ambassador independent and retail business sales later this month.
About Zilis LLC
As a hybrid social marketing company focused on endocannabinoid system health, Zilis is the creator of UltraCell® and UltraCBG and trusts its distributed work force of Independent Ambassadors to sell its product to customers either independently or through their Ambassador retail business. Based in Argyle, Texas, a suburb of Dallas-Ft. Worth, Zilis is privately held.
Product Disclaimer
Zilis products have not been evaluated by the Food and Drug Administration and are not intended to diagnose, treat, cure, or prevent any disease or medical conditions. The information on the Zilis website, marketing materials, product labels or packaging is not intended as medical advice and should not substitute advice from a healthcare professional. Please consult with your physician or other healthcare provider if you have health-related questions before using any of our products or relying on any information you obtain from this website. You should discuss any medications or nutritional supplements you are using with a healthcare provider before using any new medications or supplements. Always review the labels, warnings, and directions included with your product before using or consuming the product and do not rely solely on the information shown on this website.
For More Information (Press Only):
Amanda Green, Communications Manager
940-600-9617
Amanda.Green@zilis.com
For more information on UltraCBG and Zilis, please visit www.zilis.com.